Involved aptitudes
This test assesses your ability to handle 2-dimensionnal shapes.
Test modified on 04 May 2019. Calibrated on 03 August 2023
Rules
A pattern is shown in the middle. You must determine whether the pattern is present in one or two of the boxes aside. Choose respectively "1", "1+2", "2", or "∅" if you see the pattern only in the square 1, in both squares, only in the square 2 or nowhere.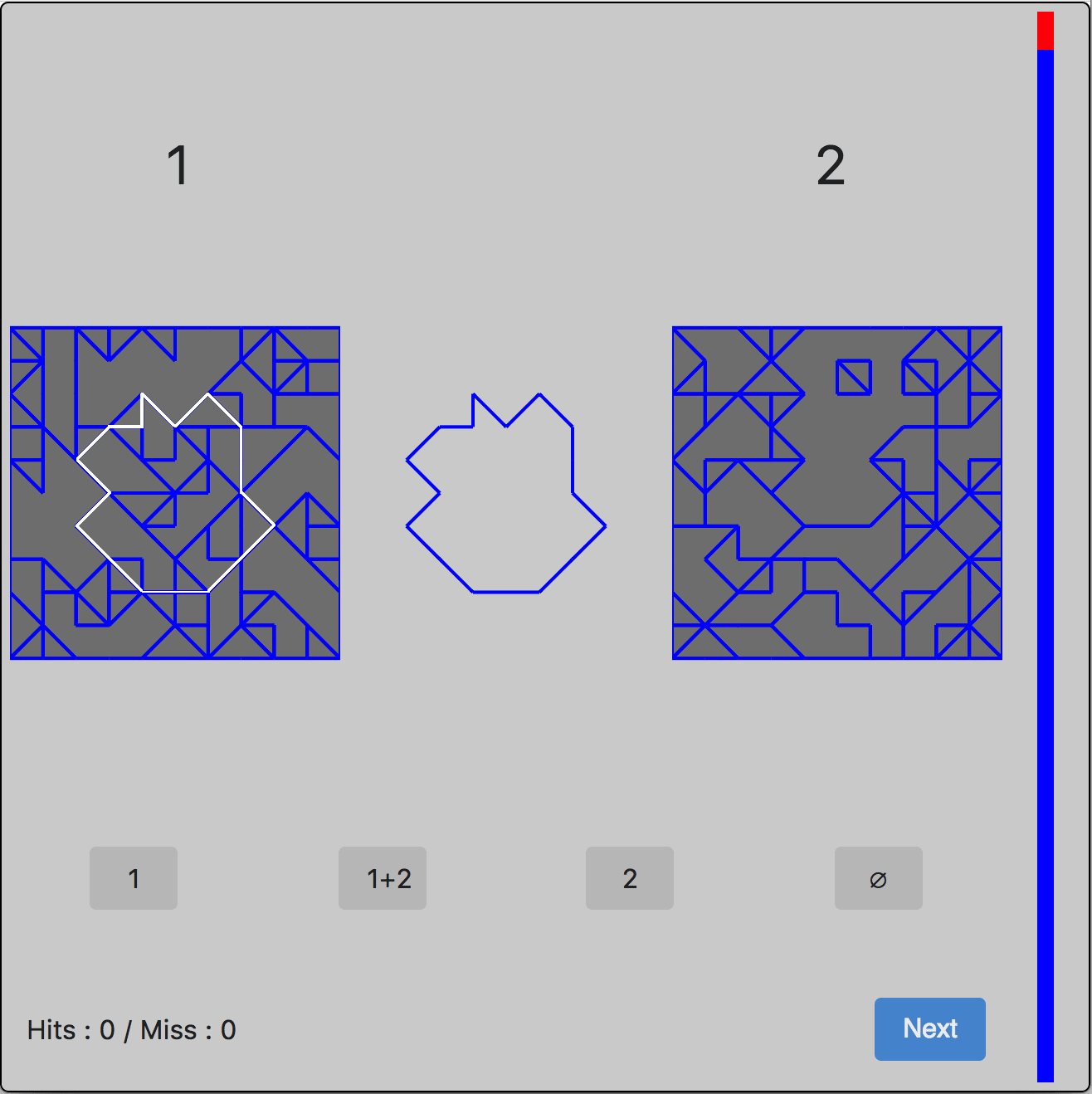 Example
In this example, you can see that the middle pattern is present on the left box ("1") - underlined in white on purpose) but not on the right one ("2"). So "1" is the correct answer.
Timing
You must answer 40 questions in 10 minutes.