INTERPERSONAL - Weighing scales
Involved aptitudes
This test judges your ability for logical thinking and numerical deduction.
Test modified on 05 December 2019. Calibrated on 03 August 2023
Rules
The top and middle weighing scales are in balance. Choose the shapes that will balande the bottom scale if by replacing the brick with a question mark.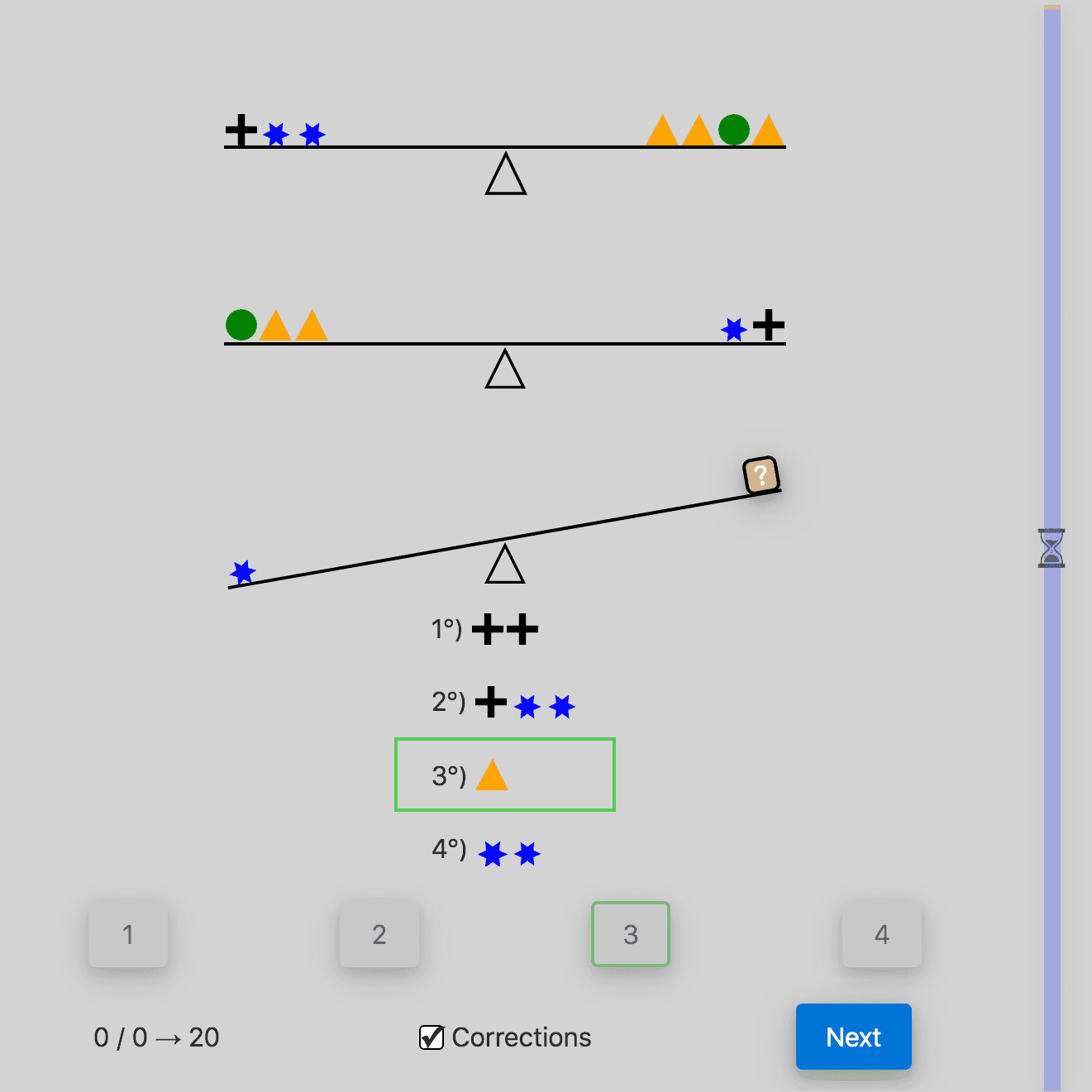 Example
The top scale gives Cross + 2 Stars = 3 Triangles + Circle. The middle scale gives Circle + 2 Triangles = Star + Cross. Replace the Circle and 2 of the 3 Triangles in the right part of the top scale with a Star and Cross. It gives Cross + 2 Stars = Triangle + Star + Cross. Remove Cross and Star on both sides wich gives Star = Triangle. The answer is 3°).
Timing
This test lasts 12 minutes and includes 20 questions.